Accountability
There are numerous charitable organisations doing similar work in India but what makes BEHT special is that the trustees personally visit the projects regularly – generally at least once a year.
They have a very close working relationship with the local people who carry out the vision. They monitor each project in terms of finance, physical inspection and ensuring it progresses successfully.
We are proud to say that 97p from every pound donated goes towards our projects, and the other 3% is used for basic administration costs.
In the UK, each year's accounts are audited and then filed with the Charity Commission of England in good time and are available to view or obtain from them. You can view a summary of our donations and expenditures since 1999 below: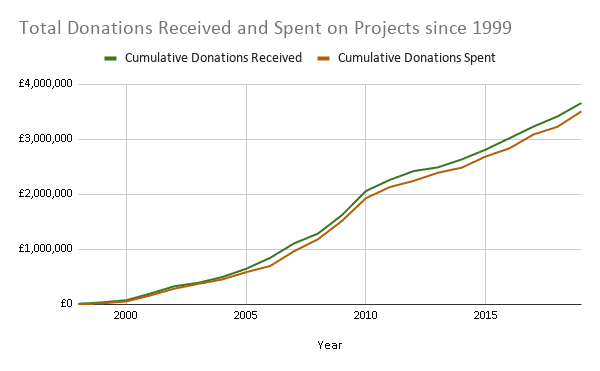 BEHT is a registered charity (No. 1072109)