The first wave in India was mainly in the cities. The second wave has spread everywhere. It is deadly and has come so suddenly that it has caught the authorities unaware. We do not want to get into why this situation has arisen but want to concentrate our efforts in helping those who need it most so as many lives as possible can be saved.
Our hospital in Chaparda, Jay Ambe Hospital, is receiving patients from the surrounding villages and area and has reacted rapidly to set up a separate Covid department. One of our nursing staff buildings has been vacated and turned into a Covid centre with 72 beds. Out of the 72, 50 have oxygen supply and the rest are for recovery and aftercare. We have the space and ability to create more beds with oxygen if oxygen supply was available. This may be the case in a few days' time when the oxygen supply problem is eased. Currently, the hospital is turning away patients as all the beds are full which is heart breaking. The recovery rate is very good if the patient receives the correct treatment on time though sadly, we have had 8 deaths so far.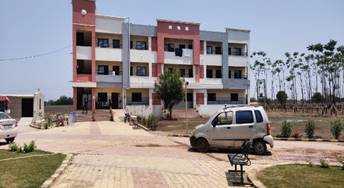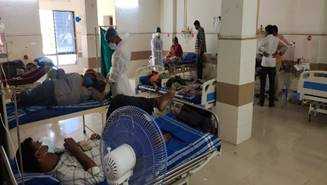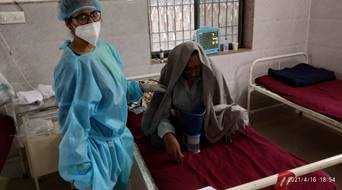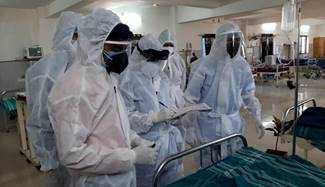 The main costs of running a separate covid centre are oxygen supply, medicine, food and about 50 extra staff working in 3 shifts 24hrs a day. There is no charge for patients who cannot afford it. About 40% of patients are fee-paying. This hospital is a charitable hospital run on donations and we need whatever funding we can get to help the needy. The organisation in India has appealed to the local Gujarati population, especially the wealthy, to help with the following appeal:
'This is your time to help, do not stand on one side and watch your fellow countrymen suffer'
Your donation will be solely used for treating covid patients and will go directly and quickly to where it is needed most.
You can donate via:
Our PayPal link - put the referece as Covid.
Direct to our bank account – CAF Bank Acc. No.: 00005764, Sort Code 40-52-40. Put the reference as Covid and your name.
We look forward to your support in these difficult times.
With kind regards,
BEHT Trustees