BEHT has helped to build another village school as part of its Anand Dhara village development programme in Visavadar Taluka in Junagadh District. The new 2 classroom school has been built in a village called Laskar Shobhagvadla. The construction started in September 2019 and was completed in February 2020. In addition, an assembly hall was built next to the classrooms to give ample shaded and working areas for the children.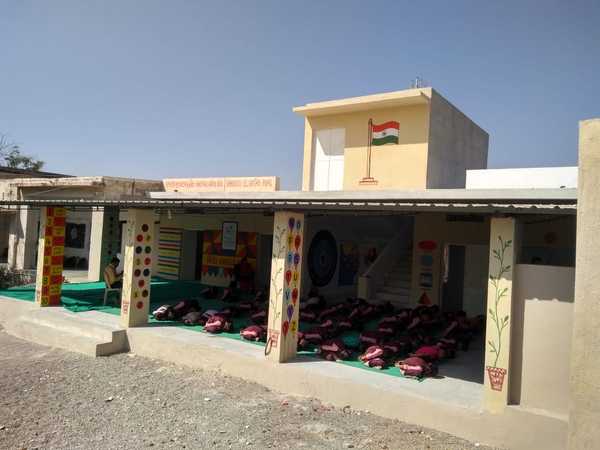 Desi Ramblers, a UK based walking group, funded the school as part of its fundraising for good causes through its Welsh 3000 challenge in 2018. About £17,000 was raised for this project by a group of 45 walkers.
The assembly hall was funded by executors of Bhanuben Kotecha as part of her legacy.
The school in Laskar Shobhagvadla is a Government school and has been waiting for a new school building for over 10 years. The 2 existing classes have a leaking roof so the classrooms become unusable in the rainy season. With 130 children studying in this school, teaching was a challenge when the rains came and many times, if the rain was heavy, the school had to shut as it became unsafe. With the new facility, BEHT and Laskar Shobhagvadla village community are so pleased and grateful to the donors for funding this project.