Our main educational centre is in Chaparda, Junagadh district where about 1400 children are being boarded and educated through our BVM Primary & Secondary Schools, BVM Specially Abled School (Blind), and BVM English Medium School. About 25% of these children study for free supported by overseas donors through our 'Sponsor a student' scheme.
Another 250 students are currently enrolled in BVM colleges which run Nursing, Teacher Training, Science, Business Management and Computer Science courses.
After almost twenty years of managing schools and colleges and seeing thousands of children coming out of our educational system, we are now shifting the emphasis towards a more rounded education. The aim is to give each child valuable life skills so that they are well equipped to deal with any challenges they may face once they start their working life.
BVM Primary & Secondary schools with their extensive sports facilities are producing excellent academic results and are excelling in sports where many of the students have reached State and National levels. In fact, since 2016, the school has been appointed as a District Level Sports School (DLSS) with 6 key sports - athletics, wrestling, rifle shooting, volleyball, archery and handball.

BVM Blind School
"Pragna Chakshu Vidya Mandir - A blind school" was established in 2007 at Chaparda, with a view to give blind children the same access to learning as their sighted peers, and set them up to have independence later in life.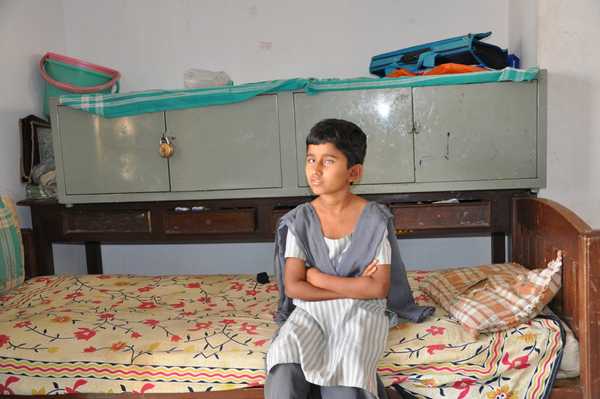 We look after 22 girls and 14 boys from across Gujarat, who are partially or fully blind due to various reasons ranging from birth, weak eyesight or cataracts from very young, to infections from living in places with poor hygeine. Matters are also often made worse due to absence of awareness, treatments and funds.
These children live in the boarding school and are taken care of by 7 qualified staff members. Everything from education, boarding, vocational training and treatment is provided free with the continuous support of BEHT.
Various activities take place here for the children apart from academics and vocational training such as; cultural programs, field trips, extra curriculum activities, competitions. Their results are remarkable both in the academic and in other fields; winning various competitions like - Braille, Yoga, Karate, Dressing, Music, Cooking, Sports up to state level.
The setup includes specialised class rooms, sports ground, well equipped music room, library and a computer room. These children - nurtured in a loving and enriching environment are growing up with motherly love and care, in a harmonious atmosphere, getting the upbringing which bestows them with well deserved dignity.
Here, they become able to not only be self sufficient but to shoulder the responsibilities of life with equal valour and grace as every seeing child. The organization is currently aiming to establish a vocational training center for the blind - equipped with all the latest equipment and facilities.